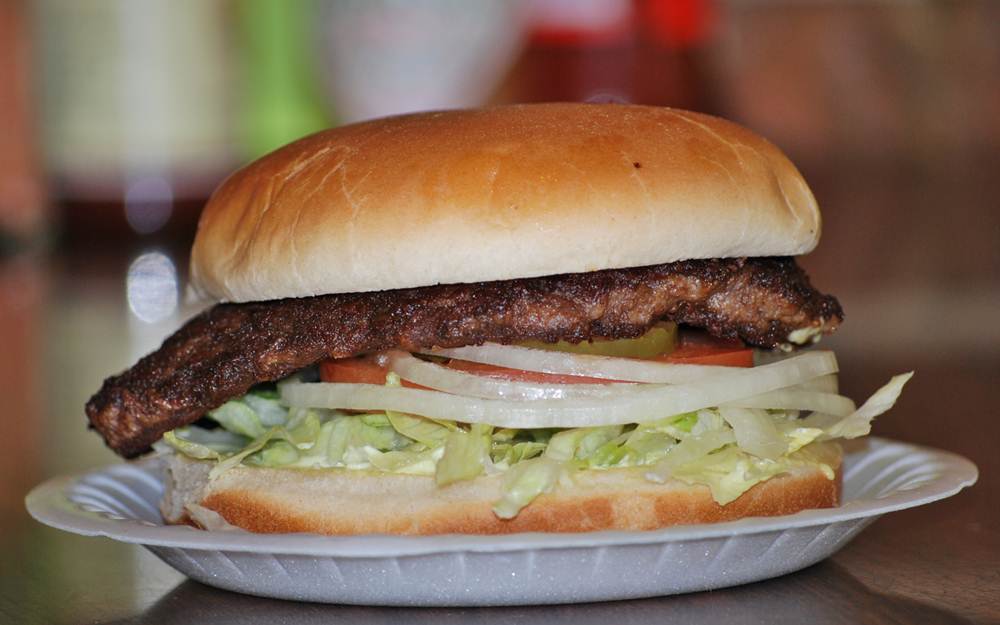 Ton's Drive Inn – 101 West Main Street Broussard, LA 70518 Phone: (337) 837-6684 –  Ton's Drive In (Broussard, LA) – Ton's has been making burgers in Broussard, LA since 1963. They have a great following and a great burger. The Ton's burger is a great taste. It is a taste you will enjoy more than once.
1. Ton's Burger is made with Evangeline Maid Bread. The Hamburger Poboy is made with french bread from Langlinais Bakery. *Very local with each a great taste.
2. Just one look at the Ton's burger and we knew it would be great. The burger has a Black Angus beef (1/3 lb.) It has onions, pickle, tomatoes, and comes with a side of fries. *Another great burger find that is worth the trip.