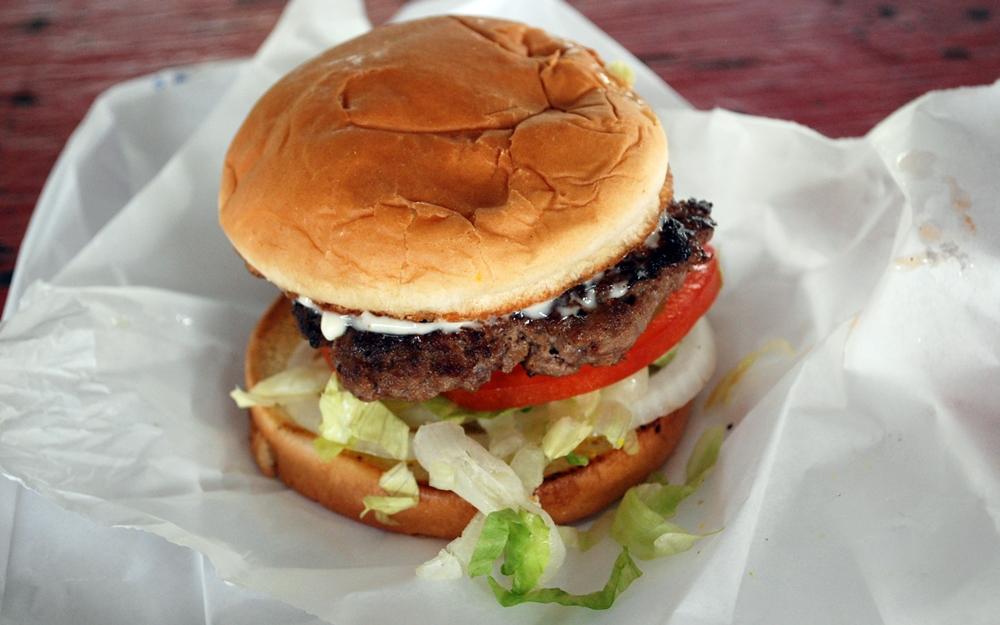 Rocket Drive Inn – 1118 State Street – Jennings, LA 70546 – Phone: (337) 824-2120 –  Rocket Drive Inn (Jennings, LA) – Since the 70's Rocket Drive In has had a large following in the local Jennings area. "AH" thanks Jules Trahan for letting us know about this burger. The Rocket Drive Inn lived up to its expectations.
1. Rocket Drive Inn's main concern daily is that you have fresh food. 2. Rocket Drive Inn was started around the time of the first space exploration. This burger is FRESH with a great taste.
2. Rocket Drive Inn was packed with locals for lunch time. It was quite impressive. Great burgers and great food with a local vibe. Yes! worth the trip for a great burger.