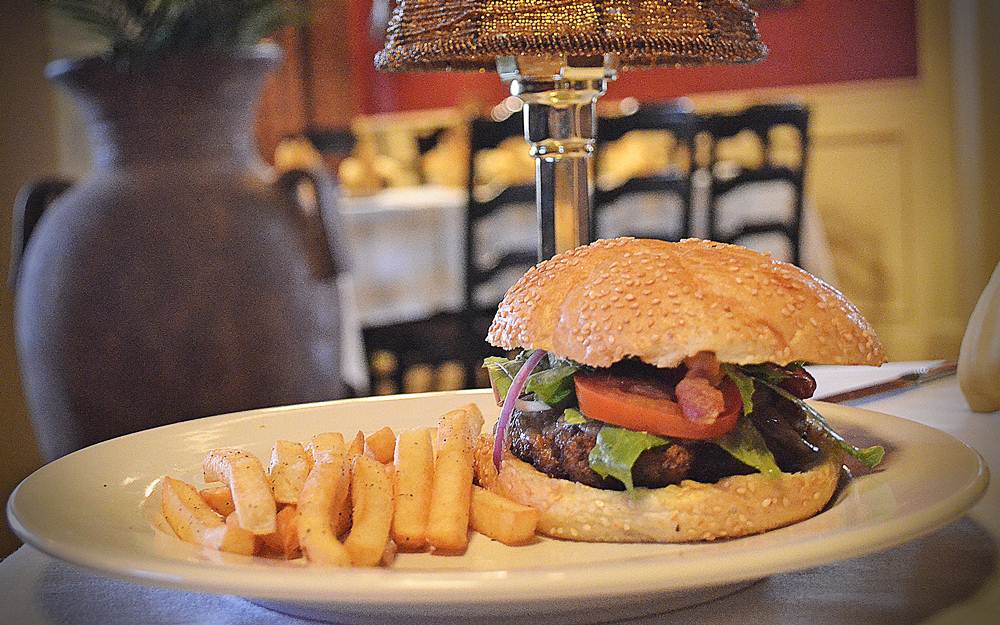 Cafe Bella – 301 Heymann Blvd. Lafayette, LA 70503 – Phone: (337) 265-2515 –  Cafe Bella – (The Oil Center – Lafayette, LA) This Burger is in The "Gourmet Burger Section" For Lafayette, LA Burgers. It has an interesting flare to it. The restaurant owners, "Jack & Mickie Ainsworth" pride themselves on producing amazing food.
1. The "Bella Burger" has great taste and good elements included for great nutritional value. Served fresh with a bun that caters to your fingers. When you take a bite you will understand why. (*add bacon – crunchy and perfect taste)
2. A mixture of filet, all beef, and slight pork for juicy consistency, the "Bella Burger" is a burger must-try. The bacon is probably some of the best you have ever tasted.