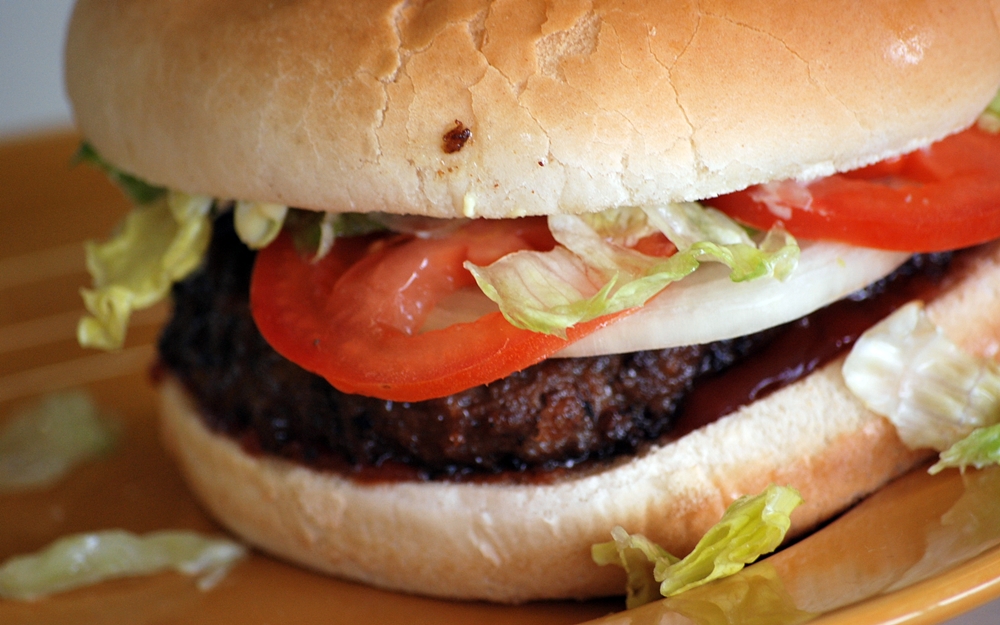 Gary's IG Grocery & Market – 104 Lamar St. Lafayette, LA 70501 – Phone: 337-235-2921 –  Gary's (Lamar St in Lafayette, LA) – Gary's is a local favorite and has been around for 60 years. They will also make you a breakfast burger topped with bacon and egg. Priced very reasonable and always a smile from the cooks and staff.
1. Gary's Burger comes topped with lettuce, tomatoes, cheese, a full onion, the bun is very manageable and it really is a beef lover's burger.
2. Gary's started making burgers in the eighties and has a great following in the Lafayette area. You will have to stop in and try one to find out why. "Unique Fact" Gary's will sell you their pati so you can enjoy their great burger at your event or home.