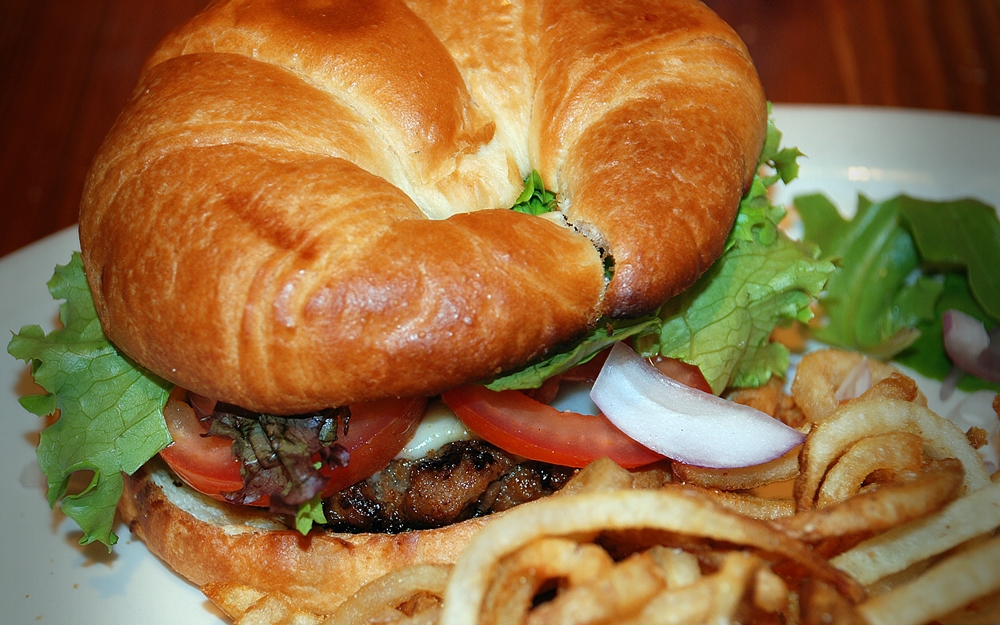 Cafe Des Amis – 140 East Bridge Street Breaux Bridge, LA 70517 – Phone: (337) 332-5273 –  Cafe Des Amis has culture, a great following, and a great staff. They can now say they have one of the most unique burgers in the Acadiana area. Great Lettuce Mixture, with A Crossiant Bun! Great burgers are not just made they are created by great people! The burger is a unique find!
1. Cafe Des Amis really got my attention with their bun! Crossaints have to be the luckiest of breads to ever touch a patty.
2. Packed with an amazing flare of tastes, & curly fries; this burger has a mixed tatse of all beef and melted cheese.
3. This bun is almost too hard to describe. but it is great! I was speechless in awe waiting for it to come to the table. Thank you for making such a creative burger. Give it a try!