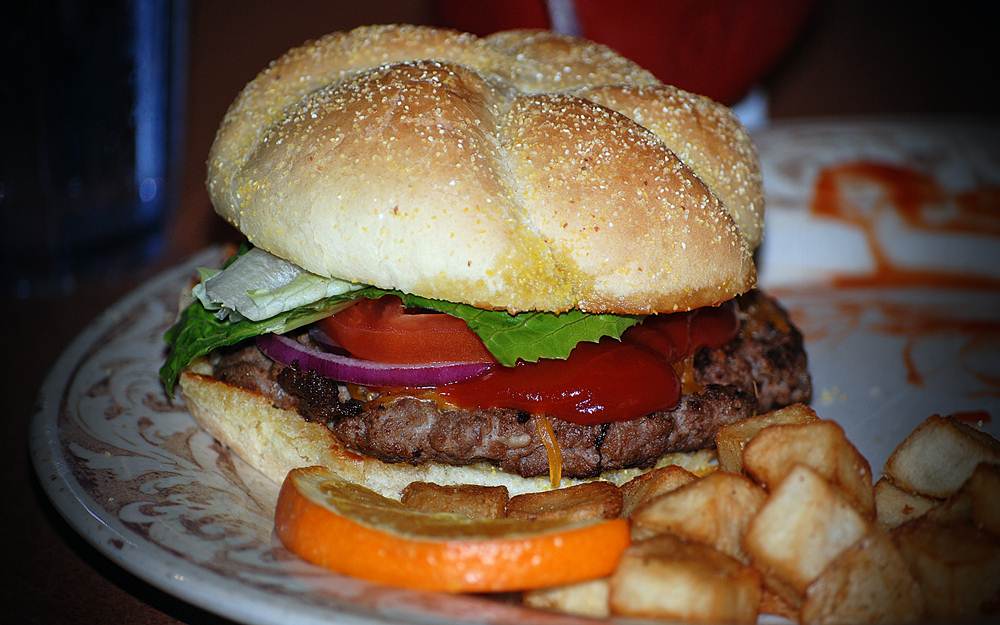 Another Broken Egg Cafe – 112 Rue Promenade Lafayette, LA 70508 – Phone: 337-504-3365 –  Another Broken Egg (River Ranch.) – The burger at Broken Egg Cafe located in River Ranch is one of the only burgers I can enjoy for breakfast or lunch. So if you are looking for an early morning burger , here is your spot.
1. The Broken Egg Burger comes with a soft and pleasing kaiser bun. It can come loaded with your regular toppings also with shredded cheese.
2. It also come well prepared, The side of chopped potatoes are just perfect for your fork and the small slice of orange is broken eggs way of telling a burger lover "Good Morning." Thank-you Broken Egg Cafe for serving such a great burger to start the day!